Fatty Liver
What Is Fatty Liver Disease (FLD)?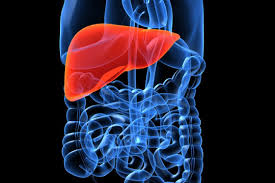 Fatty liver is a condition that occurs when abnormal quantities of fat accumulate in the liver. These fatty deposits start out small, but can grow large enough to create cysts (irreversible lesions). The most common factors leading to fatty liver are excessive alcohol intake and obesity. Patients with insulin resistance, high cholesterol, hypertension, and other markers of metabolic syndrome may be particularly likely to store extra fat in their liver. Nonalcoholic fatty liver disease (NFLD) is typically reversible and may not cause any lasting health problems if it is treated early.
Signs and Symptoms
NFLD usually causes no symptoms. You might first find out about this problem because of elevated results on routine labs to check liver tests (ALT or AST). Or, you might experience warning signs such as:
Unexplained weight loss
Fatigue
Pain in the upper right abdomen
Testing and Diagnosis
When fatty liver is suspected, factors such as alcoholism and hepatitis should be ruled out. Next, it is important to determine the extent of the condition. Ultrasound, CT, or other imaging tests can show some detail of the deposits in the liver. A liver biopsy can make a definitive diagnosis of NFLD and rule out more serious conditions.
Typical Treatment
If you have nonalcoholic fatty liver disease that is linked to a high body weight, the best treatment is usually diet and exercise to reduce your body weight. If you drink, it's a good idea to limit or eliminate alcohol from your diet as well. If it is detected and treated early, fatty liver is reversible and should leave no lasting damage.
Additional Information
Nonalcoholic steatohepatisis (NASH) is another disorder that causes fatty deposits in the liver. Like NFLD, it has no early warning signs. However, NASH can cause scarring (cirrhosis) and can lead to fluid retention, muscle atrophy, intestinal bleeding, and death from liver malfunction. Testing and early stage treatment for NASH is the same as for NFLD. Unfortunately, late stage NASH can only be treated with a liver transplant.