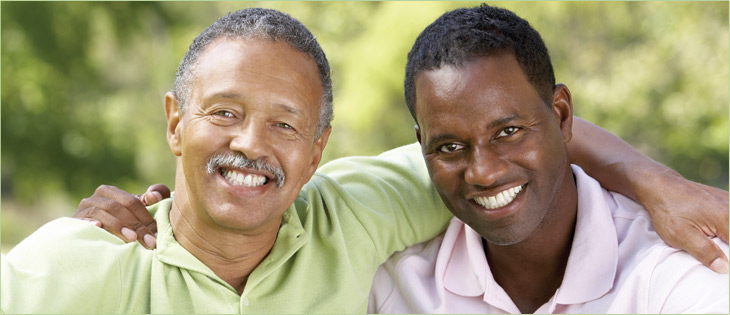 Heartburn, GERD & Esophageal Cancer Prevention
You Can Have Protection and Relief from Heartburn
It's been called indigestion, heartburn, reflux and gastroesophageal reflux disease or GERD. No matter what you call it, it is potentially life-threatening. Without early treatment, GERD may lead to pain when swallowing, ulcers, Barrett's esophagus and esophageal cancer. Esophageal cancer is the 7th leading cause of cancer death.
By getting evaluated and treated early, you can avoid those risks. As a gastrointestinal specialist, Peyton P. Berookim, MD, delivers today's most advanced care for GERD and indigestion. He is a double board-certified and fellowship-trained physician who offers the most advanced gastroenterological treatments.
The Facts About GERD
Approximately 5% to 7% of the population has GERD, including men, women and children. It often goes undiagnosed and its symptoms can easily be misdiagnosed. GERD can cause serious complications. Barrett's esophagus, a precursor to esophageal cancer, is just one example of what can happen if GERD goes untreated.
The most frequent symptom of GERD is persistent heartburn, though some people with GERD have zero symptoms. And many people with heartburn ignore it and do not seek treatment. So GERD is often untreated or poorly self-treated.
EGD or Upper Endoscopy can allow Dr. Berookim to see the esophagus, stomach and the begining segment of the small intestine which will help him diagnose what is causing the symptoms. The ESO pill is a procedure where patients swallow a very small pill-sized video camera which takes pictures of one's esophagus allowing Dr. Berookim to evaluate it for abnormalities. This is 20 minute procedure is conveniently done in office and does not require sedation.
Since GERD is a chronic disease, treatment is usually continued long-term, even after the symptoms are under control. Dr. Berookim is happy to help patients with issues concerning long-term medication use and lifestyle adjustments.
Treating GERD can include lifestyle changes, medications, and in the most severe cases, surgery. Persistent heartburn with other recurring symptoms requires an accurate diagnosis and the most effective treatment available. Dr. Berookim will also treat you with kindness, understanding and compassion. Instead of suffering with heartburn, GERD or acid reflux, call us today.
When it comes to gastrointestinal health, get the leading-edge know-how and heartfelt care you and your referring doctor can depend on. Visit Peyton P. Berookim, MD, at Gastroenterology Institute of Southern California. Call 310.271.1122 for help with your digestive problem. For your convenience, you can fill out our online Request an Appointment form to schedule your consultation with Dr. Berookim.
150 N Robertson Blvd, Suite 204, Beverly Hills, CA 90211, Ph. 310-271-1122 Fax. 310-271-1126
Dr. Peyton Berookim is an exceptionally caring, friendly physician whom you'll feel very comfortable with. This board-certified gastroenterologist offers care and treatment for digestive and liver diseases, bloating, constipation, IBS, heartburn, GERD, and abdominal pain. Dr. Berookim also provides services relating to diagnostic and therapeutic endoscopy as well as esophageal and colon cancer prevention. When it comes to gastrointestinal health, get leading-edge care and treatment from Dr. Berookim.
Copyright
2013 Gastroenterology Institute of Southern California. All rights reserved.
By Peyton Berookim