Patient Testimonials
Patients LOVE Dr. Berookim!
---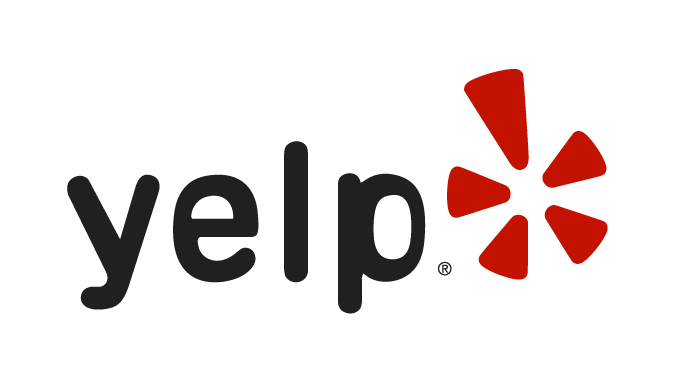 "I can't Thank You enough Doctor Berookim for treating me as I suffered with stomach pain and bloating for 5 months and saw numerous GI's with no results. . .Highly recommend Dr Berookim if your suffering stomach pain and or bloating. His staff is exceptional as well." – Marvin B
"The office staff is super friendly and helpful, and I was able to get an appointment pretty quickly. Most importantly, Dr. Berookim quickly got to the bottom of my mysterious and chronic abdominal pain." Katherine L.
"Dr. Berookim saved my life. I can't stress that enough. I was admitted to the hospital back in October and my internist referred me to Dr. B. He immediately got me in for testing" – Lauren H.
---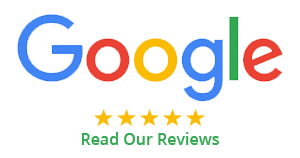 "I have had a lot of doctors in my day and I can say with certainty that Dr. Berookim is one of the best. He actually cares." – Morgan P.
"Dr Berookim is thorough and a great listener. He is easy to talk to and as others have said before me, has a wonderful bedside manner."  –  Angie J.
"Excellent! Professional, efficient, friendly and NO complications. I tell all my friends, 'If it's time for a colonoscopy, I enthusiastically recommend Dr. Peyton Berookim be at the other end." – David P.
---
I love love LOVE Dr. Berookim!! I have had stomach issues mainly bloating for years. I had seen two prior specialists both whom recommended looking in my stomach with a camera. Both times the results were normal and neither doctor had a solution. Fortunately I met Dr. Berookim. He was so nice and explained everything in a way that I could understand. It was refreshing to have a doctor listen to you without feeling rushed. Most importantly, Dr. Berookim was able to determine the cause of my bloating without performing any unnecessary procedures. With a simple antibiotic I was cured. I have not felt this great in years.
Corina  – patient
---
I honestly thought that I was going to be sick forever. I've had stomach problems ever since I was a teenager. I struggled with bulimia for several years in junior high and high school, and although I eventually learned how to accept the way I look and overcame the disease, the repercussions of those few years have continued to haunt me for the last fifteen years. I've had every sort of stomach related ailment you can think of.
After visiting MANY doctors, I always found that although gastroenterologists are medical specialists, a lot of them do not perform thorough examinations, and therefore they do not always diagnose the entire problem. I'd go to one doctor who would say one thing, and when his recommendation didn't make me feel any better, I'd go to another doctor who would say something completely different. Also, when I'd ask the new doctor why the previous doctor had given me such different advice, they wouldn't know how to answer my questions. It was all very frustrating, and I was ready to give up.
I'm a family friend with someone on the board of a prominent Los Angeles hospital, and he recommended that I go see Dr. Berookim. This was legitimately the best advice I could have ever received. During my consultation, I brought up all the same issues that other doctors could never give me a straight answer on, and Dr. Berookim gave me comprehensive information that I could understand.
After undergoing a few procedures and treatment regimes with Dr. Berookim, a year later, I have to say; I'VE NEVER FELT BETTER. This amazing doctor has freed me from years of pain and frustration, and I finally feel like I can live a normal life. For anyone that is seeking a phenomenal gastroenterologist, look no further than Dr. Berookim at the Gastroenterology Institute of Southern California. You won't regret your decision.
Tiana T. – patient
---
I recently turned 30 and I swear my body changed on my birthday! I started having some abdominal issues and bloating, and felt uncomfortable after almost every meal. I ignored my symptoms for a couple of months and then my best friend finally convinced me to go see a doctor. A friend recommend I go see Dr. Berookim, a gastroenterologist in Beverly Hills. Well, this was such a blessing because Dr. Berookim is awesome! He ran a diagnostic test in his office during my first appointment, and determined that I had excess bacteria in my small intestine that was causing the bloating and abdominal pain. I was really impressed with how quickly Dr. Berookim diagnosed me, and how well he explained my issues to me. I have never had such a positive experience with a doctor before, and I can truly say I am a satisfied patient.
I really felt like he understood how much discomfort I was in, and genuinely wanted to help me feel better. He wrote me a prescription for a course of antibiotics, which completely cured me. I am no longer bloated or have abdominal discomfort. I feel as good as I did before my 30th birthday! Thank you helping me Dr. Berookim — you are the best doctor!
Arash D. – patient
---
I was extremely nervous to have a procedure done where I would be put under anesthesia. Dr. Berookim took notice of this during my prior office visit and really took his time to extensively explain the issues I was facing and what would be done during the procedure. It is rare to find a doctor who takes time to sit down and give careful explanation. This eased my fears.
My procedure went exactly as Dr. Berookim said it would. No surprises at all. As I woke up, Dr. Berookim was right there to tell me what he had found and what to expect going forward.
Two days following my procedure I had questions, and called Dr. Berookim's office. He got right on the phone to discuss medication. I had become all too familiar with other doctor's offices where you are forced into playing a game of telephone through receptionists to get information to and from your physician. How refreshing to actually be able to talk to your physician when you have questions!
G-d willing, no one ever has to visit a doctor for anything other than well visits. But, on the chance you need a GI, I highly recommend Dr. Berookim for his up-to-date knowledge, thoroughness, and personable approach to practicing medicine and taking care of people.
Marni S. – patient
---
Dr. Berookim was instrumental in saving my life.  He discovered a mass in my esophagus.  I am in post op mode now and continue to visit Dr. B for help with my recovery.  I highly recommend this compassionate, caring doctor.
Mauvi B. – patient
---
My visit to Dr. Berookim's was fantastic. His office was clean and classy. He actually listened to what I had to say and did his best to work through my issues. Even though my problem didn't turn out to be as serious as initially though, he still kept in touch just to make sure everything was good and to offer additional advice. Unfortunately, that level of attention is RARE with other doctors in my experience so I really appreciate that he went the extra mile for me.He's officially the only gastroenteritis I'll see. Honestly, I wish he were my family doctor.
Laury W. – patient
---
I cannot say enough good things about Dr. Berookim and his staff. He is very kind, knowledgeable; he listens to me and is very thorough. I have had emergencies and he was easy to reach after office hours and he has great bedside manner.  Laura his receptionist is very sweet and patient when it comes to scheduling and working with your insurance companies. If you are ever in need of a GI you cannot go wrong with Dr. Berookim!
Sara G. – patient
---
I recently underwent my first colonoscopy under Dr. Berookim's care. He is professional, down-to-earth, and congenial and everything he told me about the procedure was fact. His follow-up was timely and thorough. He is a young, energetic and highly skilled doctor who I would not hesitate to recommend to anyone.
Dennis M. – patient
---
Dr. Berookim is a great doctor! My husband recently went to him for his first colon cancer screening and said it was much easier than he expected and was very happy with Dr. Berookim. He has a family history of colon cancer and several members of his family also go to Dr. Berookim for their routine colonoscopies. They all highly recommend him.
Jessica – patient
---
I just moved to LA and was really worried about finding a good doctor to deal with my difficult condition. I found Dr. Berookim online and I was blown away by his attentiveness and bedside manner. He is extremely knowledgeable, and after just one visit, I'm feeling better already. HIGHLY HIGHLY RECOMMENDED!!
Korina H. – patient
---
While my father was visiting me from Virginia, IBD health issues challenged him. While in Cedars, Dr. Berookim was assigned his case. Dr. Berookim showed concern and gave us all confidence that he would help my father and he did. Throughout the follow up visits until my father went back East, Dr. Berookim continued to manage his condition. He made personal calls to check on my father. My father and my entire family sincerely appreciate his caring, concern and efforts. I would definitely feel comfortable recommending him for anyone suffering from GI related illnesses. His staff is also friendly and efficient.
Michael B. – patient's son
---
As a business consultant I have worked with over 1000 professionals in the Medical and dental field and you may say, "I've seen it all". Dealing with Dr. Berookim's office has been very pleasant, because not only they have done everything possible to make the process simple for their patients, but also more importantly the CARE factor is totally obvious from the moment you call the office until the needed services are rendered. I am very impressed and I am looking forward to work with them for many years to come.
Farzad T. – business consultant
---
Dr. Berookim is a wonderful doctor.  I've had stomach issues for years and have gone back and forth with tons of different docs only to be told that it was IBS.  He correctly diagnosed me (after no one else could) and I'm forever grateful for that.  I used to dread going to the doctor, but Dr. B really makes his patients feel comfortable and at ease, and he answers any and every question that I've had thoroughly.  He's the best!
Deborah P. – patient
---
I have been having some stomach issues for a while now and finally went to see Dr. Berookim. He was very knowledgeable and friendly. He definitely took the time to explain what was going on, the tests he was going to do, and next steps. I ended up having to get a colonoscopy, which wasn't awesome but not too bad. I am very glad I went to see Dr. Berookim and will definitely continue to see him. If you are having GI problems, I would definitely recommend you see him
Louie S. – patient
---
A friend recommended I go to Dr. Berookim for my first colonoscopy. I was very nervous about the procedure but Dr. Berookim calmed my nerves. He made sure I was comfortable with what he was doing and answered all of my questions before the procedure. I am very happy that my friend recommended him to me, he truly made my colon cancer screening as easy as possible.
Jessica I. – patient
---
I went to see Dr. Berookim for some GI problems. I had gone to see another doctor, but I wasn't really happy with him. I felt like they thought I was making stuff up and he sort of brushed me off. Dr. Berookim was really nice and very informative. He helped me understand the tests he was going to do and the possible outcomes. He was very patient and nice. Now I finally have some answers and a treatment plan. I will absolutely continue to see Dr. B.
Kara S. – patient
---
A friend recommended Dr. Berookim to me after I had been suffering from chronic stomach pain for a few months. I went to Dr. Berookim and he performed an upper endoscopy to examine what was going on with me. I was very happy with how Dr. Berookim educated and prepared me for the procedure. I highly recommend him if you are in need of a gastroenterologist in LA.
Kathryn B. – patient
---
My dad recently had his first colonoscopy with Dr. Berookim and was very impressed with the doctor. He plans on returning to Dr. Berookim for his future colon cancer screenings.
Jes – patient's child
---
A friend of mine recommended Dr. Berookim. I am at the age where I need to check for colon cancer so I went to Dr. Berookim for a colonoscopy. It wasn't looking forward to it, but it wasn't so bad. Dr. Berookim was nice and made me feel more at ease about the procedure. Overall, it didn't take too long and I don't have to get another for a few years. I will go back to see Dr. Berookim in for any GI condition I have in the future. I would definitely recommend him to others.
Louis – patient
---
Peyton really makes you feel like he cares and appreciates your concerns. A great bedside manor and a feeling he will go above and beyond to help you.
Nita B. – patient
---
It is really difficult to find a doctor that is willing to move past the "normal" diagnoses that everyone seems to have, and instead will actually work with you and help with your specific concerns and ailments.
I was born with multiple bowel atresias, and so obviously my whole life I have had to deal with everything from obstructions to chronic pain. It is a sensitive subject and when I moved away from my childhood home to LA I was worried about finding a doctor who could continue to give me the level of care I came to expect from my lifelong doctor.
Dr. Berookim is that doctor for me. He listens, is patient, and makes you feel like your voice is heard and your opinion matters. Every time I come in for a visit he spends a good amount of time with me, I never feel rushed, I always feel like I am a top priority. He also is very easy to talk to and kind–I feel safe with him as my doc.
Also, it doesn't hurt that his offices are so close to my own!
Lindsey A. – patient
---
Dr. Berookim has treated me for over two years. I was very lucky to be reffered to him. I initally went to see him as refferal from the colon specialist that was trying to get to the bottom of my stomach problems. I won't go into the specifics, but I was treated with medication for a baterial infection and all symtoms are gone. The office team is very professional and testing was painless. My second experience was more recent. I was uncontrolably burping, which sounds harmless and painless but it wasn't. I went to the ER because it was so bad the ER doctor kept me for hours giving me different medications and finally gave me an anxiety medication and sent me home. I called Dr. Berookim's office they got me into see him right away and he scheduled me for GI tests and it turns out I have ulcers, not anxiety. His office has helped working my my insurance company to get a specific medication approved.
Nancy P. – patient
---
Dr. Berookim is one of the finest physicians I have had the pleasure of knowing. As a healthcare professional myself, I have met many. I have had the distinct pleasure of working with Dr. Berookim for over 2 years now, and he and his staff are extraordinary. His concern for patient care, and attention to detail are spectacular. I could not think of a better person to see for gastrointestinal problems.
David C. – patient
---
I really, really like Dr. Berookim.  He is that rare breed of doctor who actually takes genuine interest in his patients, and will talk to you for as long as you need – no rushing you out or making you feel like your questions are annoying.
I recently had a colonoscopy since there is colon cancer in my family, and it went about as smoothly as one of those could go.  At my follow up appointment, he spoke with me in depth about my family history and helped me to plan for future tests.  He also asked my opinion of the prep drink (which is unavoidably nasty) and seemed really concerned with finding the most comfortable prep to use for his patients.
Overall he really is one of the best doctors I have ever seen, and has an awesome bedside manner – I almost wish he was a gynecologist or internist, so I could see him more than once every 5 years! 🙂
Emailio E. – patient
---
Additional testimonials from our patients …
I finally had my first colonoscopy and Dr. Berookim made the procedure as easy as possible for me. Beyond the actually procedure, I was really happy with how he prepared me for the colonoscopy. He educated me about the procedure itself, what he was looking for and colon cancer prevention. I will be returning to him for my future colon cancer screenings.
____________________________________________________________________________________________
My visit to Dr. Berookim's was fantastic. He actually listened to what I had to say and did his best to work through my issues. He's officially the only gastroenteritis I'll see.
____________________________________________________________________________________________
Dr. Berookim came highly recommended by my MD. He was not what I expected! In a good way! He was attentive, bright & professional. My procedure is next week and I'm confident we'll get to the bottom of my issues. Very hopeful.
____________________________________________________________________________________________
Very caring and compassionate. Highly recommended!
____________________________________________________________________________________________
When it comes to gastrointestinal health, get the leading-edge know-how and heartfelt care you and your referring doctor can depend on. Visit Peyton P. Berookim, MD, at Gastroenterology Institute of Southern California. Call 310.271.1122 for help with your digestive problem. For your convenience, you can fill out our online Request an Appointment form to schedule your consultation with Dr. Berookim.