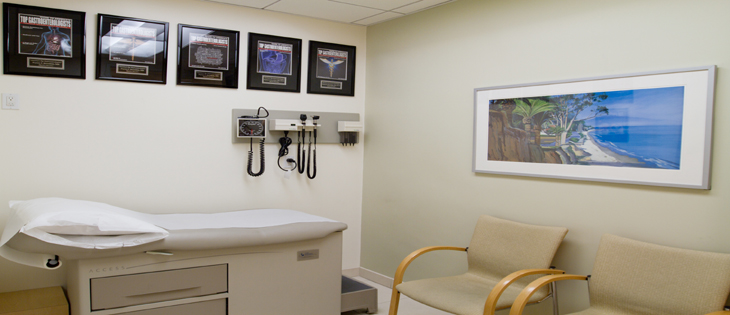 Expertise
Advanced Services for Gastrointestinal Health
Dr. Berookim gives patients the same personal care and attentive service he expects for himself and his loved ones. He provides a comfortable, caring environment and takes pride in treating all individuals with kindness, compassion and respect while helping them live longer, healthier lives.
Double board-certified in Gastroenterology and Internal Medicine, Dr. Berookim focuses on preventative care as much as procedures to treat existing conditions. To that end, he provides the following services at the Gastroenterology Institute of Southern California:
Dr. Berookim is keenly interested in colon cancer screening, surveillance and prevention. Colonoscopy is a safe, outpatient procedure recommended for all adults starting at age 50 (45 if you are African-American). However, you may require earlier screening if you have a family history of colon cancer, changes in bowel habits, rectal bleeding, anemia or unintended weight loss. Read more about preventing colon cancer.
Esophageal Cancer Prevention and Solutions for Heartburn
Heartburn may be the first sign of a more serious problem like gastroesophageal reflux disease (GERD). Also known as acid reflux, GERD has been linked to the progression of Barrett's esophagus and esophageal cancer. If you suffer from heartburn or acid indigestion more than twice a week, you may have reflux disease. Dr. Berookim can diagnose GERD and treat your symptoms to minimize your risk of developing Barrett's esophagus, which can be a precursor to esophageal cancer. Learn more about esophageal cancer prevention.
Stomach Cancer Prevention and Ulcer Relief
Gastric, or stomach cancer can affect any area of the stomach and has been linked to the bacteria H. Pylori, which is also a leading cause of ulcers. Fortunately, a board-certified gastroenterologist like Dr. Berookim can detect ulcers and H. Pylori during EGDs and other tests. Screening is crucial to detecting stomach cancer early, when the disease is more easily treated. Learn more about diagnosing and treating stomach cancer.
Irritable Bowel Syndrome, Bloating and Constipation Care
Your colon may be overly sensitive to the natural contractions that move food through the intestines, causing pain, bloating and strong urges for bowel movements. This is known as irritable bowel syndrome, or IBS. ­­­­­­­­Dr. Berookim understands that IBS can seriously affect a patient's ability to enjoy life. Learn more about the care and treatment available for irritable bowel syndrome.
Contact an Expert Gastroenterologist
When it comes to gastrointestinal health, get the leading-edge know-how and heartfelt care you and your referring doctor can depend on. Visit Peyton Berookim, MD, FACG, at the Gastroenterology Institute of Southern California. Call 310.271.1122 for help with your digestive problem. For your convenience, you can contact us or fill out our online Request an Appointment form to schedule your consultation with Dr. Berookim.
150 N Robertson Blvd, Suite 204, Beverly Hills, CA 90211, Ph. 310-271-1122 Fax. 310-271-1126
Dr. Peyton Berookim is an exceptionally caring, friendly physician whom you'll feel very comfortable with. This board-certified gastroenterologist offers care and treatment for digestive and liver diseases, bloating, constipation, IBS, heartburn, GERD, and abdominal pain. Dr. Berookim also provides services relating to diagnostic and therapeutic endoscopy as well as esophageal and colon cancer prevention. When it comes to gastrointestinal health, get leading-edge care and treatment from Dr. Berookim.
Copyright
2013 Gastroenterology Institute of Southern California. All rights reserved.
By Peyton Berookim